Envelope Printing in San Diego, CA
3 in 1 Design helps your business or organization stand out with professional envelope printing and custom company letterhead, made in-house in San Diego, CA. We're skilled at creating custom stationary that gives any business more credibility and cachet, leading to trust and brand loyalty through every communication you issue.
Envelope Sizing and pricing
Envelopes – #1 0 – 500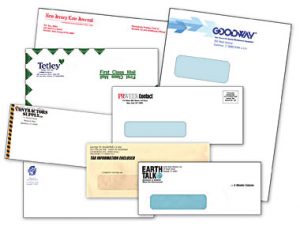 Business Envelope Printing
A thoughtfully designed envelope can make quite a difference in your marketing efforts. When executed the right way, creative envelopes can entice your audience to take a closer look at what you have to offer instead of simply sending your letter to the junk pile. We have an in-depth knowledge of branding and marketing to help you send the right message even with something as simple as good envelope printing.
---
Company Letterhead Printing
Our San Diego, CA design and printing experts have been creating exceptional custom company letterheads for over a decade. Custom letterhead is a great way to communicate the story of your business in a simple and effective way, helping you deliver a consistent message that reflects the values, style and goals of your business.
One thing every client appreciates about our capabilities is that there are tons of options for customization including:
Ink colors
Paper color, texture, finish and design
Matching custom-printed envelopes in a variety of sizes, ink colors and paper types
Additional Business Materials
Our custom design and printing capabilities know no bounds! We provide comprehensive solutions for all of your printed business marketing efforts, including:
NCR forms
Business cards
Flyers and one-sheets
Folders and brochures
Brand Your Business Professionally
3 in 1 Design is here to help you use print as an extension of your brand. Quality printed marketing materials establish trust and generate buzz for businesses in any industry. Discover the benefits of company letterhead, envelope printing, business cards, and more; contact us now at 619-795-0888. We're also available for custom signs and car wraps!