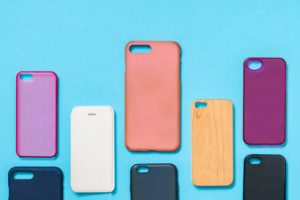 How To Make Your Own Custom Phone Accessories
Custom phone accessories are a great way to advertise your brand and get your message in the hands of potential customers. But making a high-quality custom phone case can be time-consuming and difficult if it's not done properly.
Benefits Of Custom Phone Accessories
Whether you're an advertising agency, small business owner, or just a jaded cell phone junkie, custom phone accessories are the hot stuff. Providing a cool and useful promotional item like a custom sleeve, phone case, or smartphone covers is an effective way to show your customers you care and get your brand in their wallets at the same time. It's no secret that people are more likely to purchase a product from a company they know, like, and trust than they are from an e-commerce site or an unknown vendor. With a little research, you'll find the right mix of products to meet your needs and increase your bottom line. The key is to have an effective and efficient workflow in place from start to finish to minimize wasted time and resources.
Color Considerations
Colors are an important design element for a phone case because they evoke emotions. Choose colors that energize, calm or inspire your target audience. For example, red is used to stir up passion and love. Similarly, green is associated with nature and peace. Aside from hue, saturation is also an important consideration when making custom phone accessories. Saturation can be manipulated by adding more white, black or grey to a color. Another thing to consider when choosing a color is how it will blend with your surroundings. For example, office workers may want to avoid bright, vibrant colors like hot pink or red. This is because harsh tones could clash with the professional atmosphere. On the other hand, wilderness fans who hunt and camp often prefer a more subdued color to blend in with their environment.
Materials
Choosing the right material to print on is a critical step in creating your custom phone accessories. You need a strong, durable, and aesthetically pleasing material that will hold up against the elements. The best materials to choose include: PLA, Nylon, and TPU. All of these materials are incredibly strong and can be printed on many different types of 3D printers. One of the most popular 3D printing filaments, nylon is a great choice for phone cases because it's flexible enough to absorb shocks and protect the device from damage. It's also incredibly durable and won't deform in the sun. And as a top option for desktop printers, PLA is a solid choice for making your custom phone accessories, though it doesn't have the strength of other materials. It's prone to warping and doesn't have a great surface finish, so you may want to consider post-processing.
Printing
Custom phone accessories are an excellent way to make your brand stand out from the competition and appeal to a niche market. They are also easy to sell and ship, making them a good choice for online or offline stores. Using a print-on-demand service, you can customize your phone cases with your own graphics and designs, so they are unique to your brand. This saves you from having to keep inventory on hand and ensures your customers receive their orders quickly, without any hassle. There are many ways to customize your phone case design, from a few simple images and text to complex geometric patterns. If you're not confident in your art skills, a simple watercolor or marker design may be the best option for you. You could even create a collage of pictures, quotations and emoticons for a more personal touch. The possibilities are literally endless!